Whole House Generator Installation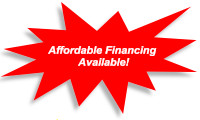 Being without electricity can be very inconvenient and potentially dangerous. When storms hit with high winds, rains and downed power lines, electricity availability can be unreliable at best. This last year we had customers that were without power on 4 separate occasions! Each time the power outage was different and ran anywhere from 6 hours up to 7 days. Being without power for 7 days can be troublesome. And storms aren't the only culprit. The electricity has gone out this year because of old, faulty parts in the electrical system and power grid. It's never a good time for your electricity to go out but the winters can be the worst. No power in the winter means no heat. In the summer it means no air conditioning. When refrigerators lose power for multiple days, the food will spoil and there will be a total loss costing hundreds of dollars. When you lose power you can lose the ability to cook, have hot water, have heat or air conditioning, be able to wash and dry clothes, watch TV, work on your computer, charge up your phone etc. It seems like the reliability of our electricity is getting worse and worse every year.
There are many different generators out there ranging from small portable generators that can power just a few items in your home to large standby generators that will power everything in your home! There are advantages and disadvantages to both types of generators. Small portable generators are lower priced but will only power a few items in your home. Plus you will need to run multiple extension cords from the generator into your home to plug in your appliances and lights. Portable generators require constant attention as they will only run for a specified amount of time before running out of fuel. It's never good when you have to run outside in the middle of the night during winter no less and refill your generator because it's run out of fuel. Now that's a serious disadvantage for these types of generators. That's why we at Proficient Heating & Cooling recommend a whole house generator that can power anything and everything you need inside your home!
Standby Generator
A whole home generator can keep your lights on when you lose power. A professionally installed standby generator will automatically kick on when it senses a loss of power and keep your electricity running. It will kick on even when you aren't home which keeps it warm inside (no frozen pipes) in the winter and cool inside during the summer. We've come to rely on our electricity and with a whole house generator you won't have to be without power ever again!
We provide sales and service on standby generators. We carry two top brands of generators. Generac whole house generators and Honeywell whole home generators. The power generated runs anywhere from 7.5kW up to 150kW. Your power needs will vary and we can help you choose the correct whole house generator for your specific application. Our whole home generators will automatically protect your home when the electricity goes out! They will provide power directly to your home's electrical system and provide peace of mind when you are away!
Installation of a Whole Home Generator
Proficient Heating & Cooling has years and years of whole house generator installation experience and we can get you up and running efficiently and at a very competitive price. We will determine which location is best for your new whole house generator to sit and will install all of the necessary gas lines, electrical lines and transfer switches or interlock switches. Every job has it's own nuances but we will provide superior service and know how to get your job done right and done right the first time! We know your time is valuable so we will get it done as efficiently as possible and with as little inconvenience as possible.
Call Proficient Heating & Cooling today for all of your whole house generator needs! 734-620-9580