Air Purification System Filters Out Bacteria, Viruses, Dust, Pet Dander, Pollen and other Impurities! Including Coronavirus!
Proficient Heating & Cooling sells and installs air purification systems that will have your family breathing clean air again. Clean air is crucial in overall health for you and your family. With over 27 years of experience in the heating and cooling industry, Proficient Heating & Cooling can help you improve your indoor air quality.
Whole House Air Purification
The US Environmental Protection Agency has found that indoor air can be 5 times more polluted than outdoor air. Especially during the winter months in Michigan when homes are closed up tight, the indoor air quality can deteriorate quickly. As the winter months continue on, bacteria and viruses will slowly build up in concentration. This can result in serious consequences for everybody in the home. Air purity is critically important and a whole home air purification system can really improve the overall health of everyone living in the home!
Air purification products can also clean the air of bacterias, dust, pet dander and pollens! See below for the benefits of breathing clean air!
Bryant Evolution Air Purifier with Capture and Kills Technology
Evolution air purifiers from Bryant achieve a MERV 15 rating based on 3rd party testing. This test shows that 95% of particles size 1.0 to 3.0 microns are captured and 85% of particles size 0.3 to 1.0 microns are captured. A MERV 15 rating is at the top of the MERV rating system.
Capture and Kills technology provides you with added protection against virus infections caused by airborne particles. Capture and Kills technology testing shows that greater than 99% inactivation occurs for the type of viruses that cause the common cold, Strep throat and influenza*. The Bryant Evolution air purifier with Capture and Kills technology is a must for any home during these days of Covid-19.
Features
Patented Captures & Kills® technology

Long-lasting MERV 15 filter

Captures 95% of particles*

Helps protect heating and cooling equipment

10-year parts limited warranty upon timely registration (excludes filter replacements)*

Inactivates 99% of select virus and bacteria, including:
Common cold (a coronavirus)

Human influenza (flu)

Streptococcus pyrogenes (strep throat)

Coronavirus*
Clean and purified indoor air is one of the best things you can do for the health of your family!
Call Today For More Information
Benefits of Breathing Clean Air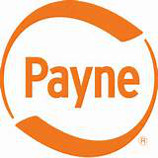 Based on third-party testing (2012) showing 95% of particles size 1.0 to 3.0 microns captured

To the original owner, when product is used in an owner-occupied residence, a 10-year parts limited warranty upon timely registration of your new equipment. Warranty period is 5 years if not registered within 90 days. Jurisdictions where warranty benefits cannot be conditioned on registration will automatically receive a 10-year parts limited warranty. See warranty certificate for complete details

The Evolution Air Purifier has demonstrated effectiveness against the murine coronavirus, based on third-party testing (2020) showing a >99% inactivation, which is a virus similar to the human novel coronavirus (SARS-CoV-2) that causes COVID-19. Therefore, the Evolution Air Purifier can be expected to be effective against SARS-CoV-2 when used in accordance with its directions for use. Third-party testing (2012, 2007) also shows ≥99% inactivation for the type of virus that causes common colds, Streptococcus pyogenes and human influenza. Airborne particles must flow through your HVAC system and be trapped by the Evolution filter to be inactivated at 99%. Learn how it works at Bryant.com/purifier